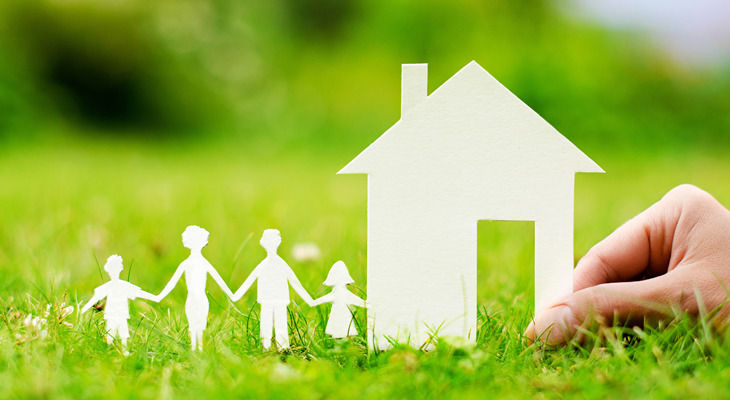 After finding the right home and the right mortgage, the next step is choosing the right mortgage life insurance policy. While you can get mortgage life insurance from a number of different companies, it's important to be careful when signing an agreement. Signing up for an insurance plan without proper research and consultation can get you locked into a plan that doesn't protect you, but more so your lender. Therefore, take your time and find the right mortgage life insurance that primarily protects you and your family.
Buying a home is one of the most important decisions Canadians make in their lifetime. As you make your decision and get the best mortgage rates, it's good to make another choice to protect your family's finances from uncertain and unexpected situations. There are several policies that come with varying protection levels and terms.
For instance, homeowner's insurance or home insurance helps you protect your home from accidents, fire, damage, and loss of property. Mortgage protection insurance, on the other hand, covers mortgage payments and the outstanding owing balance in case the policyholder dies or become seriously ill.
Mortgage life insurance
Personal life insurance insures you, not your mortgage. It can help you meet your family's needs in the event of death. Typically, mortgage life insurance is non-convertible term insurance as per most lending institutions; there is no premium flexibility or option to move to a permanent life insurance policy, and there are no cash values.
It usually covers the exact amount of your mortgage. When the mortgage is paid off, you will have no coverage. However, you can consult a financial planner to figure out the best mortgage life insurance plan which offers flexibility and convenience.
Select the right plan
At Kewcorp Financial, we help individuals determine the amount of coverage they need and their coverage doesn't decrease as the mortgage is paid down. This means your family will have access to additional funds at times when they need them the most.
If your health changes or you become uninsurable, your lending institution may leave you with fewer options. You might not be able to renew or remortgage with a different institution. As mentioned earlier, you own the policy, not your lender; you should have the freedom to switch your mortgage to another lending institution without having any impact on your life insurance coverage.
Your beneficiaries should be able to utilize the funds to either pay off the mortgage or attend more immediate needs. Your lender should not have control over the funds. Also, your coverage shouldn't be reduced when your mortgage balance declines.
Consult a competent financial planner
A qualified financial planner who specializes in insurance-related financial matters can help you choose the type of insurance that suits your budget and needs. In Edmonton, Kewcorp Financial is a team of dependable insurance experts who provide objective guidance and help you choose the right plan. For all your mortgage life insurance needs, please contact Kewcorp Financial at 780-449-6292 or click here.
Did you know?
The most prominent advantage of having mortgage life insurance is knowing your home will be fully paid for no matter what happens to you.
Click here for more information.