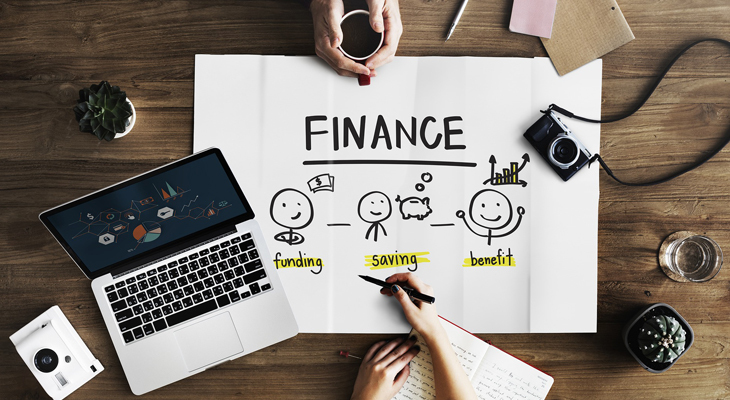 If you think the role of a financial planner is only to help rich people track their income, investments, and multiple bank accounts, you need to redefine your definition of a financial planner. A person, regardless of their income or wealth, can benefit from financial planning. A certified financial planner can help you streamline your financial future.
Financial uncertainty plays a huge role in businesses and individuals making wrong decisions. The role of a financial planner is to provide objective guidance so that individuals and businesses can make well-informed decisions.
Have you organized your finances? Well-thought-out savings and investment plans play a crucial role when it comes to preparing for retirement. You need real-time guidance in order to make the right decisions with your assets that will help you accomplish your goals as efficiently as possible. It's also important to understand the difference between a financial planner and a financial advisor. The quality of advice you receive depends on the level of training, education, and professional experience of the financial expert you consult.
While some Canadians prefer to do their own financial planning, seeking professional assistance can dramatically improve the quality of your financial decisions. For example, whether or not you should contribute to a registered retirement savings plan (RRSP) depends on your situation and only a professional financial planner will be able to identify the benefits of an RRSP in your case.
How financial planning works
Simply put, financial planning is about defining financial goals; for example, how much income or savings do you need to have a financially stable retirement considering your lifestyle and retirement goals. Laying out a plan of action with practical steps to achieve those financial goals is a key part of the planning process.
A competent financial planner starts with gathering the necessary financial data in order to evaluate your situation. They use personal data to define when and how you can achieve your goals. Investment returns, debts, savings, income, and inflation are some of the factors that help develop realistic targets and goals.
If a financial planner starts talking about some investment or financial products without evaluating your situation or goals first, you're talking to a salesperson and not a certified financial planner who provides valuable guidance.
Role of a financial planner
Financial planning is a broad field that encompasses a variety of subjects ranging from estate planning to tax-reduction strategies. The role of a financial planner, therefore, is of a diverse nature. A financial planner should be able to answer the following questions:
How much you should save
What type of savings account you should use (RRSP, TFSA, etc.)
What kind of insurance you should have
How to prepare a Will and Testament
How to reduce your tax bill
What level of investment risk is appropriate in your situation
How to financially prepare for retirement
It's important to ensure that your financial planner has taken the time to thoroughly comprehend your goals, needs, and preferences before making any recommendations.
About Kewcorp Financial
Kewcorp Financial is a team of certified, highly experienced financial planners in Edmonton where we provide financial advice people need in order to maximize and protect their wealth. If you're looking for a good financial planner in Edmonton, feel free to contact us!