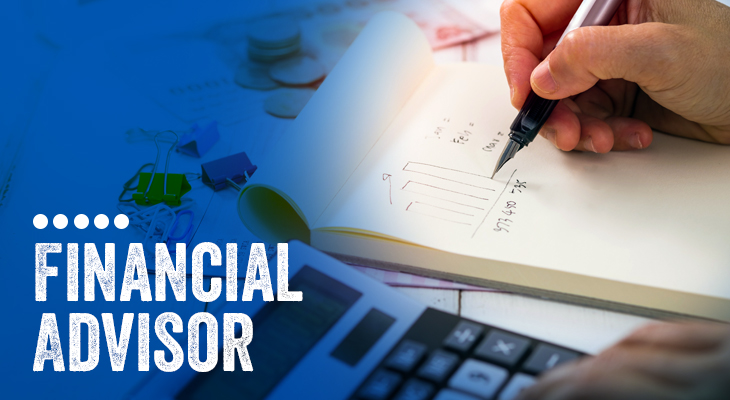 Financial advisors around the world have attained a new level of professional excellence. Just like a highly decorated Michelin Star Chef attains recognition in their industry. Financial advisors with professional and commendable financial management and taxation strategies are rejoiced by their clients. They are rejoiced for good reasons, as they aid their clients to save large amounts of money by intelligently managing their assets, finances, liabilities, and taxes.
Specialists in modern financial markets believe that the strategic growth of any company or business is based on its financial strategies and efficient money management practices. This financial strategy is based upon transaction analysis, deep market understanding and the foresight of trends in the industry itself. Being technical and analytic in their jobs, financial analysts have little room for errors and this is why their personality and professional traits are considered before they are hired.
Their Credentials Are Verifiable
Financial advisors' efforts are visible to all their stakeholders. Their direct clients are aware of the decision their financial advisors take and how they reap the benefits. This is the reason these highly professional individuals are referred to and recommended from one client to another.
Financial advisors often work with clients that are linked with one another, this raises the level of synergy between companies as well as keeps their financial interests aligned. Financial advisors with good links can be verified easily in the market and remain the first choice of their clients.
Trustworthy Reputation In The Market
When an individual works with a company and remains in the industry long enough, there is a perception created of that individual in the market. That perception can be positive or negative, depending upon the person and the professional behavior this individual carries over the passage of time. If a financial advisor has a good reputation in the market, chances are he or she will take good care of you and always look out for your best interest.
Have The Needed Skill Set
The most important aspect of hiring any employee or consultant is based on the skills they have and the use of their skill set for their employers. Financial advisors often have different skills and different perspectives on financial practices. It is important to choose a financial advisor that shares interests that are in line with your company, business, strategic planning and direction.
Can Manage Stress
Financial advisors often have to work under immense pressure. Maintaining the whole company's balance sheets is a tough and time consuming task. Any small calculation error can affect the decision making of the company and should be avoided at all times. This is why it is very important that the financial advisors are familiar with working in stressful situations and retain their professional capability as well.
Ease of Accessibility For Clients
As a financial advisor, it is very important to keep in close communication with your clients. Having a steady communication channel with your clients is essential. Regular meetings are a great way to make sure both you and your financial advisor are on the same page.
Ethical And Professional Practice
Financial advisors are often handling important information which is considered confidential to their clients. This creates the need for financial advisors to be ethically sound and remain professional in the performance of their duties. This eventually adds up to the professional reputation they earn over time.
Results Driven
Financial advisors must be able to show their clients the results of their efforts. The productivity they achieve due to proposing and implementing better financial strategies is visible in real-time. Being result driven, financial advisors will benefit themselves as well as their clients in the long run.
Give Maximum Utility To Clients
Financial advisors must focus on giving maximum utility to their clients. They must make sure to stay on top of current events so that their clients do not suffer from a change in national or international economic policies. They must be able to take lead if the local government amends the taxation policies and should be able to provide alternate solutions accordingly.
Have A Team Of Professionals
The job of a financial advisor is never all that simple. Managing multiple clients wealth comes with great responsibility. It is therefore essential for them to have a team of professionals for their assistance so they can manage and perform their duties to the best of their abilities.
Creative and Innovative Approach
As all businesses need to evolve with time, financial advisors need to upgrade themselves. Internet and other modern technologies are helping financial advisors to become more creative and they are using advanced financial management tools to empower themselves even further. This practice will make sure they remain on top of their professional capacity and give better services to their clients.
Kewcorp Financial is a highly credible financial management and financial fitness company based in Edmonton, Alberta. Our mission is to secure our clients' financial future and fulfill the diverse needs of our clients. Feel free to visit our website to learn more about the services we offer.
Did You Know
The "term financial advisor" is similar to the designation "doctor," in that different types of advisors and doctors specialize in different areas. You wouldn't go to a dentist if you were experiencing heart pains.
Click here for a list of services we specialize in