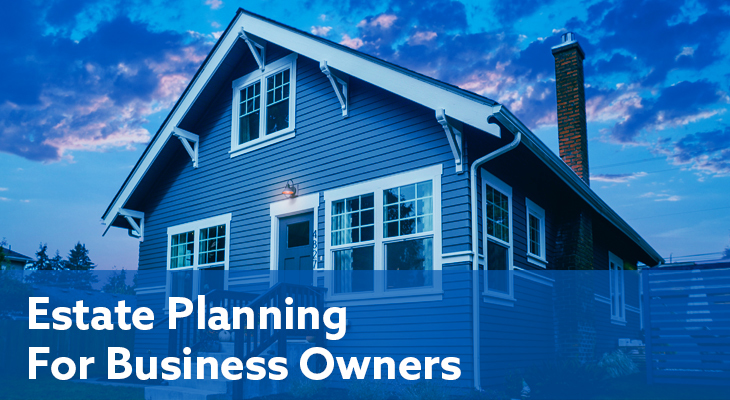 Estate planning can be a sensitive matter for business owners. It is a systematic process to plan for the transfer of your business and personal assets. It is vital to understand that it is an ongoing process that keeps evolving with your business and financial circumstances.
As a business owner, you have to plan how you want your personal assets to be distributed after your demise. When a person dies or become disable, estate planning will ensure his or her family is taken care of and the business remains viable. Here are some complications you might face when distributing your business assets:
Complicated tax issues
Distribution of the larger estate
Business succession
It can be challenging to address the needs of your business and family while planning for the future. Your estate plan should cover your business and personal assets. When your family's income and assets are linked to your business, estate planning can become a complicated financial activity. However, consulting a competent financial planner can make things easier for you.
Have you selected a successor for your business? Have you planned to reduce potential tax liabilities that your heirs may face? There are so many other questions you should answer before taking financial decisions that can have a major impact on your family. Many business owners invest a lot of money and time when they establish and grow their business, but they don't think about or plan for exiting the business.
Needless to mention that when a person dies without a will, the law is responsible for determining the distribution of his wealth. Therefore, make sure you have succession planning in place in order to help your family avoid legal complications. While your financial objectives and circumstances are unique in nature, estate planning is beneficial for everyone.
Protect your business interests
If your estate includes a business that you own, you must take into account certain considerations; for example, the nature of your business. Whether it is a sole proprietorship, partnership or corporation, planning ahead will be advantageous. In the case of sole proprietorship, your assets are vulnerable and your estate plan must address this. If you own a private company with others, it is recommended to have an agreement determining how disputes will be resolved. The agreement should also deal with the sale of your business upon your death or during your lifetime. Your estate plan must address these matters if you are a partner.
Because of the complexity of estate planning, you should always consult a team of financial professionals. It will help you protect the value in your business, ensure your family is taken care of and distribute your wealth according to your wishes.
About Kewcorp Financial
If you are looking for highly experienced and knowledgeable estate planning experts in Edmonton, Kewcorp Financial is ready to help you develop an effective estate plan for your business and family. We will be happy to assist, feel free to discuss your estate planning needs with us today.