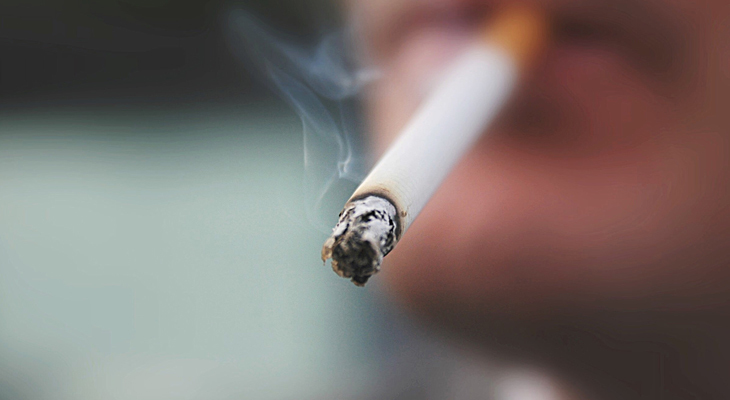 Most smokers don't realize the negative impact of smoking on their health and long-term financial plan. Learn how quitting smoking can provide financial benefits in the form of reduced health and insurance costs. If the health benefits involved isn't encouraging enough for you to quit smoking, consider the financial costs of smoking. Let's analyze how much you can save yourself if you decide to beat nicotine addiction.
Statistics
If we look at the stats, 15.8% of Canadians aged 12 and above smoked cigarettes, which means roughly 4.9 million Canadians are tobacco users. People who smoke daily are at risk of chronic respiratory disease, heart disease, lung cancer, stroke, and other serious health conditions. The World Health Organization (WHO) considers smoking a preventable cause of death.
Unfortunately, 100's of Canadians die from smoking-related illnesses everyday. It is also reported that smoking is responsible for more deaths than high blood pressure, obesity, and physical inactivity. Apart from financial and health consequences, an average smoker spends 48 hours each month smoking. Imagine how much you can save in terms of time, money, and health.
Hidden costs of smoking
Most smokers don't take hidden costs of smoking into account. If you smoke, you're likely to pay more in medical and dental bills because smokers get sick more often than non-smokers do. One of the significant hidden costs of smoking is higher life insurance premiums. In some cases, certain companies don't prefer to hire smokers; others have even fired employees who refuse to quit.
Smoking and life insurance costs
Smoking is one of the factors that can profoundly affect your health and life insurance premiums. In other words, smokers pay higher insurance rates. Most insurance companies take the health risks of smoking seriously and they increase rates for tobacco users. If someone fails to disclose their smoking habits when applying for a life insurance plan, the insurance company may cancel the policy or deny claims.
From heavy cigarette smoker to occasional cigar smoker, there are several levels of tobacco use. When it comes to signing up for a life or health insurance plan, there is no real difference between regular or casual nicotine use. You're either a smoker or a non-smoker, nothing in between.
When you fill out an insurance application form, you'll be asked whether or not you have consumed nicotine within a specific period, typically 6 to 12 months. Any level of nicotine used during that time period will classify you as a smoker, making it difficult for you to get competitive insurance rates.
Quit Smoking Incentive Plans: Lower insurance premiums for tobacco users
If you're a smoker willing to quit and looking for lower life insurance premiums, take advantage of Quit Smoking Incentive Plans which will lower smoker rates for the first two years of the certificate. If you successfully quit within that time, you'll continue to pay lower premiums. This can be a great opportunity to save potentially thousands of dollars. On top of that, quitting smoking will lead to a healthier lifestyle.
About Kewcorp Financial
Kewcorp Financial takes pride in helping individuals benefit from a 2-year premium reduction with the Quit Smoking Incentive Plan. If you're a smoker and at least 18 years of age, you'll be charged lower premiums for the first two certificate years. For more details, contact Kewcorp Financial at 780-449-6292 or click here.
Did You Know
On average, a smoker pays double or triple the premiums for life insurance than a non-smoker. If you want to be treated as a non-smoker, sign up for the Quit Smoking Incentive Plan, a real incentive for a healthy lifestyle.